Solidarity in Times of Corona
Wisdom Newsletter April 2020
14/04/2020 | Na stronie od 10/04/2020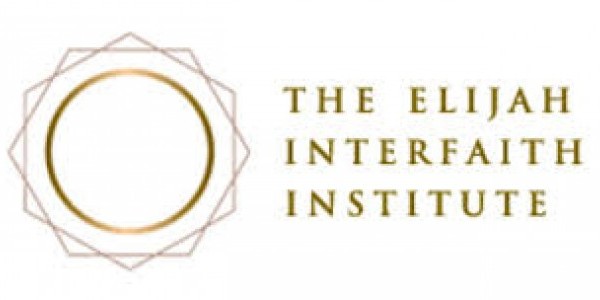 From: Elijah Interfaith Institute
Solidarity in Times of Corona
Solidarity in Times of Corona – Upcoming Session on April 14th.
Corona Fears Video Released
Remembering Dadi Janki
Remembering Adamou Ndam Njoya
Prayers for Rabbi Bakshi Doron
Solidarity in Times of Corona - Upcoming Session on April 14th.
Continuing our Coronaspection Zoom series, we are happy (well, in a manner of speaking) to announce the upcoming installment, devoted to "Solidarity in Times of Corona". Christian, Muslim and Hindu leaders will reflect on how we can manifest and practice solidarity during these times, on personal and institutional levels. Join us Tuesday April 14th at 7 am (Salt Lake City); 9 am (Eastern time); 3 pm (Europe time); 4 pm (Israel time); 6.30 pm (Indian time); 8 pm (Indonesian time), for a truly time-spanning conversation with:
Pak Yahya Staquf, Secretary General of the world's largest Muslim organization, the Nahdlatul Ulama, Indonesia. Yahya is from one of Indonesia's most distinguished Muslim families and is the head of Gerkan Pemuda Ansor (ANSOR), NU's young-adult wing. He is among the Muslim world's most outspoken reformers.
Elder Anthony D. Perkins was sustained as a General Authority Seventy of The Church of Jesus Christ of Latter-day Saints on April 1, 2006. He has served in for many years in Taiwan. He is currently serving at Church headquarters as Executive Director of the Correlation Department. He also serves as the President of the Middle East/Africa North Area.
Swami Atmapriyananda is Vice Chancellor of Ramakrishna Mission Vivekananda University since 2005. Before becoming a monk, Swami Atmapriyananda completed his doctoral programme leading to PhD degree from the Department of Theoretical Physics, University of Madras, Chennai, Tamil Nadu, India, in 1975.
Father Pr. Christian Rutishauser is Swiss Provincial of the Jesuit Order and a scholar of Jewish thought and Jewish Christian relations. In 2011 he organized and took part in the walking pilgrimage project "On foot to Jerusalem, spiritual - interreligious - peace-political" and made a pilgrimage from Switzerland to the "Holy City", where he was welcomed by the Elijah Interfaith Institute that organized a special conference.
Schedule for the event (eastern time)

9:00 am Zoom Room opens for small group discussions
9:30 am program of teachings and prayers with speakers
10:30 Zoom Room small group discussions

In order to avoid unwanted participants from interrupting our sessions, you must register and receive a link for the meeting. Please register here.
Corona Fears Video Released
We are happy (again, with serious qualifications) to share with you the edited version of the first installment in our coronaspection series that took place on March 26. The video features Bishop Frank Griswold, Grand Mufti Emeritus Mustafa Ceric, Sadhvi Bhagawati Saraswati and Chief Rabbi Michael Schudrich.
Remembering Dadi Janki
Dadi Janki, spiritual head of the Brahma Kumaris, passed away in India on March 27th, at the age of 104. Dadi was a member of the Elijah Board of World Religious Leaders, until she retired, for reasons of age, and handed the responsibility to Sr. Jayanti, who was recently featured on several Elijah platforms. Dadi's focus, determination, spiritual orientation and simplicity are the qualities that come to my mind as I think of her. A documentary on her life provides a good sense of the person and her vision. The following clip is an excerpt from a visit of Alon and Therese Goshen-Gottstein to Dadi, in 2018, when Dadi was 102 years old. Following is a translation of her message on that occasion:
Message from Dadi Janki for Rabbi Alon Goshen-Gottstein, March 2018
We speak of silence or 'shanti'. We speak of peace. There is peace where there is honesty. If there isn't honesty working inside us, then peace doesn't ?work either. Let me look within. How much honesty do I have within myself Who am I? Who is mine? We must not let go of honesty no matter what happens. The Divine Himself stays in the unlimited yet looks after us here in this physical realm. He stays up above while we are living here on Earth, but yet He still doesn't leave us alone and continues to look after us. Sometimes we do not use our time in a worthwhile way; we waste it in useless matters. Peace, honesty and love – let me check to what extent these three are within me. Let me make sure I have no feelings of conflict with any soul. When I understand what honesty is, my life becomes worthwhile. What is honesty? It is as though G-d is making my pilgrimage of life worthwhile by enabling me to have honesty within myself. Om shanti – I am peace
Remembering Dr. Adamou Ndam Njoya
Dr. Adamou Ndam Njoya was a member of the Elijah Board of World Religious Leaders from its foundation. He was well known for his political and public activities, having served as Minister Plenipotentiary in Cameroon's government and President of the Cameroon Democratic Union (CDU) political party. Adamou was also a religious leader who undertook to improve Islamic education in Cameroon, by advancing a program for training of Imams. A great champion of interfaith activities in Africa, he worked to bring about understanding between Christians and Muslims in Cameroon and in other parts of Africa. Adamou's tender heart expressed itself in poetry. Members of Elijah recall with fondness how he would summarize the more intellectual debates in which he participated in moving poetic verse. Adamou took part in Elijah's Make Friend initiative. Below is his message of interfaith openness and understanding, in the spirit of friendship:
Prayers for Rabbi Eliyahu Bakshi Doron
Prayers are requested for former Israeli Chief Rabbi and Founder of the Elijah Board of World Religious Leaders, Rabbi Eliyahu Bakshi Doron. He is the first of Elijah's leaders whom we know to have succumbed to the new corona virus. Rabbi Bakshi Doron signed, along with President Wahid of Indonesia, a statement on combating terrorism, organized by the Elijah Institute. A great champion of Jewish-Muslim understanding, and of interfaith understanding in general, he has been a source of inspiration to many in advancing interfaith relations, locally and internationally. May God restore him to full health.