Barbara Engelking - na 12. miejscu wśród 25. najbardziej wpływowych historyków świata
Razem z Timothy Snyderem - 5. miejsce, Janem Tomaszem Grossem - 13. miejsce i Normanem Daviesem - 22. miejsce
02/08/2021 | Na stronie od 02/08/2021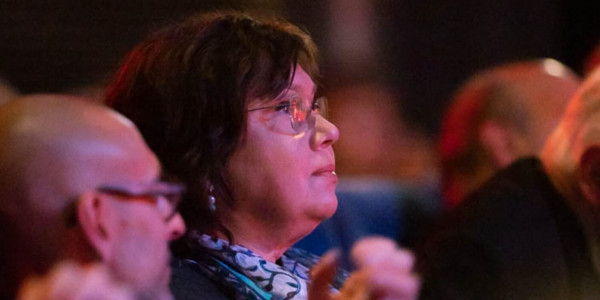 Żródło: Top Influential Historians Today
The study of human history, once rooted in oral tradition, has become an interdisciplinary field that combines qualitative and quantitative research methodologies in an attempt to understand the big picture. Modern historians seek to better understand the relationship between socio economics, culture, geography and politics, and how these forces have driven the human experience, technological advancement, and global change. In the past 150 years, historians have experimented with new approaches and have challenged our perceptions of the past, forcing us to take another look at what we think we know about where we come from, and how we got here.
Historians conduct critically important research into the past, unearthing and interpreting primary sources, and examining those historical documents through the lens of multiple disciplines. The study of history has much to teach us today and in the future. What does The Great Depression have to teach us about today's economy? What lessons can be learned from the falling of the Berlin Wall? The work of historians helps to surface the lessons and learnings of the past for future generations.
Each of the historians profiled here have made significant contributions to historical scholarship. Some, such as Niall Ferguson, have expanded our thinking by taking a "counterfactual" approach, while others, such as David Christian, have challenged us to push beyond history and study Big History, an interdisciplinary approach encompassing psychology, anthropology, and biology. Gertrude Himmelfarb championed traditional historical methods while Andrey Korotayev viewed history through mathematical models. Through the cumulative work and knowledge of these academic luminaries, we have continued to develop improved approaches to historical research and new lenses with which to view our past and future.
Listed below are 25 Influential Historians Today, who have made significant contributions to the furtherance of our understanding of history and historical research methods. Based on our ranking methodology, these individuals have significantly impacted the academic discipline of history within 2010-2020. Influence can be produced in a variety of ways. Some have had revolutionary ideas, some may have climbed by popularity, but all are academicians primarily working in history. Read more about our methodology.
Note: This isn't simply a list of the most influential historians alive today. Here we are focused on the number of citations and web presence of scholars in the last 10 years. There are other highly influential scholars who simply haven't been cited and talked about as much in the last 10 years, whereas some new faces have been making a splash in the news, speaking events, and publishing, publishing, publishing. Our AI is time sensitive. To find some of the big names you might have expected to see here, we encourage you to use our dynamic ranking system and check influence over the past 20 and 50 years.
By Sara L. Austin, EdD
Barbara Engelking
Institute of Philosophy and Sociology at the Polish Academy of Sciences.
Director of the Polish Center of Holocaust Research
Holocaust in Poland
Barbara Engelking is the founder and director of the Polish Center for Holocaust Research, a practicing sociologist, author and editor. She earned an M.A. in psychology from the University of Warsaw and a Ph.D. in sociology at the Polish Academy of Sciences.
Engelking is a scholar of the Holocaust, driving important conversations about the role non-Germans played in the persecution of Jews. Her research has resulted in books such as Such a Beautiful Sunny Day: Jews Seeking Refuge in the Polish Countryside, 1942-1945 and The Warsaw Ghetto: A Guide to the Perished City. The latter book, written in collaboration with Jacek Leociak, features detailed historical maps of long-forgotten streets and buildings.
As with most scholars of the Holocaust, Engelking has had her share of controversy. Some critics have pointed out inconsistencies in her characterization of the actions and intentions of certain individuals. Even so, her nuanced and heavily researched work has brought to life hidden aspects of the Polish/Jewish experience during the Holocaust – a history misunderstood by many today who have been misinformed of the real role of Polish citizens during the Nazi Holocaust.
She has been the chair of Poland's International Auschwitz Council since 2014 and served as the Ina Levine Invitational Scholar at the United States Holocaust Memorial Museum's Mandel Center.
Timothy Snyder
Yale University
Richard C. Levin Professor of History
History of Modern Eastern Europe
Timothy David Snyder was born in Ohio in 1969. He received a B.A. in history and political science from Brown University and was awarded a Ph.D in Modern History from the University of Oxford.
His research has focused on the history of Eastern Europe, a study certainly helped by Snyder's ability to read and/or speak eleven different European languages, including German, Slovak and Russian. His linguistic skills have allowed him greater access to primary sources for his research, and, by being able to read those sources in their native tongue, was able to avoid inaccurate translations that might diminish the accuracy of his analysis. Snyder is a prolific writer, having published numerous essays and five books. His most recent book was The Road to Unfreedom: Russia, Europe, America, which was published in 2018. He has received multiple honors, from the Estonian Order of the Cross of Terra Mariana Class III to the 2017 Prize of the Foundation for Polish Science.
He has been an outspoken critic of President Vladimir Putin of Russia, as well as President Donald Trump of the United States, voicing concerns about authoritarianism and fascism. He is a sitting member of the Committee on Conscience for the United States Holocaust Memorial Museum. He is a professor of history at Yale University and a fellow at the Institute for Human Sciences.
Jan T. Gross
Princeton University
Norman B. Tomlinson '16 and '48 Professor of War and Society,
Emeritus; Professor of History, Emeritus
Holocaust, Jewish, Political History
Jan T. Gross is the Norman B. Tomlinson Professor of War and Society and Professor of History for Princeton University. After studying physics at the University of Warsaw, he went on to earn a Ph.D. in sociology from Yale University.
A scholar of Polish history and Jewish-Polish relations, Gross has written several books about anti-semitism in Poland, most notably, Fear: Anti-Semitism in Poland after Auschwitz and Golden Harvest: Events at the Periphery of the Holocaust, which he wrote with his wife. In these works, he examines the experience of Jews in Poland during World War II, and the ways in which some people chose to profit from the exploitation of Jews.
As with many scholars who have studied the Holocaust and the Jewish experience, Gross has been met with controversy. He published an essay in a German newspaper in 2015 which suggested that Polish people killed between 100,000-200,000 Jews during world War II, an assertion strenuously denied by the Polish government. A lawsuit filed against him was later dismissed after prosecutors found that no crime was committed.
He was recognized in 1996 with the Order of Merit of the Republic of Poland for his outstanding historical scholarship. In the wake of his controversy with the government of Poland, the Polish government attempted to rescind the award, an effort widely criticized by the historical community.
Norman Davies
Bolton, Lancashire, England
Jagiellonian University, University College London, Professor
European History
Norman Davies is UNESCO Professor at Jagiellonian University, professor emeritus at University College London and a historian. He earned a B.A. in history from Magdalen College at Oxford University, an M.A. at the University of Sussex, and a Ph.D. at Jagiellonian University.
His research interests have included the history of Central and Eastern Europe, particularly during the period of the Holocaust. Davies work has drawn criticism from some scholars for minimizing the existence of antisemitism and suggesting that the suffering of non-Jewish polish citizens has been ignored. His controversial views contributed to his inability to achieve tenure at Stanford University, based on questions about inaccuracies in his body of work.
He has been widely-recognized nonetheless. He has been awarded the Aleksander Gieysztor Prize, the Knight of Freedom Award, and the Order of the Cross of St. Mary's Land. A member of the Polish Academy of Learning and the Academia Scientiarum et Artium Europaea, he has also been honored with the Order of the White Eagle, Poland's most prestigious civilian honor. He is the author of Beneath Another Sky: A Global Journey into History, Trail of Hope: The Anders Army, An Odyssey Across Three Continents, and Vanished Kingdoms: The History of Half-Forgotten Europe.