Facing History and Ourselves
08/05/2022 | Na stronie od 08/05/2022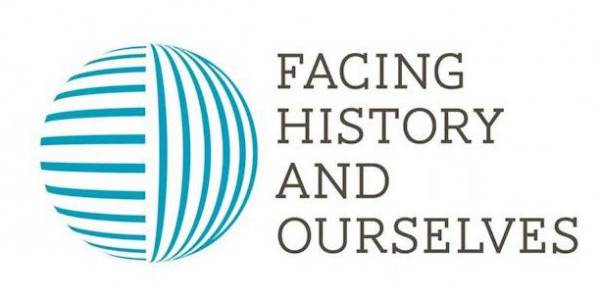 Source: Facing History and Ourselves
Mission
Facing History and Ourselves uses lessons of history
to challenge teachers and their students
to stand up to bigotry and hate.
At Facing History and Ourselves, we believe the bigotry and hate that we witness today are the legacy of brutal injustices of the past. Facing our collective history and how it informs our attitudes and behaviors allows us to choose a world of equity and justice. Facing History's resources address racism, antisemitism, and prejudice at pivotal moments in history; we help students connect choices made in the past to those they will confront in their own lives. Through our partnership with educators around the world, Facing History and Ourselves reaches millions of students in thousands of classrooms every year.
Independent research studies show that experience in a Facing History classroom motivates students to become upstanders in their communities, whether by challenging negative stereotypes at the dinner table, standing up to a bully in their neighborhood, or registering to vote when they are eligible.
Together we are creating the next generation of leaders who will build a world based on knowledge and compassion, the foundation for more democratic, equitable, and just societies.
Our Values
We stand up.
We create space for each other.
We act with empathy and kindness.
We listen first and listen actively.
We are curious.
Our Core Historic Case Studies
Facing History helps students connect choices made in the past to those they will confront in their own lives. Our resources address racism, antisemitism, and prejudice at pivotal moments in history. Below is a sample of our core case studies; we also have resources that explore the Armenian Genocide, the Civil Rights Movement and race in America.
FEATURED COLLECTIONS
Holocaust
Holocaust and Human Behavior Program
Engage students in a study of the Holocaust through the lens of human behavior and help them make the essential connection between history and themselves...
Race in US History
The Reconstruction Era and the Fragility of Democracy
Use this rich archive of lessons, videos, and primary sources on the Reconstruction Era to teach about this tumultuous period in US history and its legacy today.
BOOK
Genocide & Mass Violence
Stolen Lives: The Indigenous Peoples of Canada and the Indian Residential Schools
Explore our online resource on the Indian Residential Schools and their long-lasting effects on Canada's Indigenous Peoples.
UNIT
Democracy & Civic Engagement
Standing Up for Democracy
Designed for students in the United Kingdom, these lessons foster the critical thinking, mutual respect, and toleration necessary to bring about a more humane society.
Serving a Global Community
From one classroom in one school in 1976, Facing History and Ourselves has become a global organization with a network of over 100,000 teachers, in every type of middle grade and secondary level school setting.
Our staff members are located in seven US locations: Chicago, Cleveland, Memphis, Los Angeles, New England, New York and the San Francisco Bay Area. We also have entities in the UK and Canada, and educational partnerships around the world, including Colombia, France, Mexico, Northern Ireland, and South Africa.
No matter where teachers, students, and communities are located, Facing History is here to help through online professional development, international events, and our free library of classroom resources.
More About the Organization
Annual Reports Links to most recent annual report and past annual reports.
Funding Partners See the list of our corporate and foundation supporters that provide leadership support to our programs around the world.
Ways to Give to Facing History Your generosity will help Facing History reach more teachers and students worldwide! Learn more about giving in the U.S., U.K. and Canada.
Gift Acceptance Policy Acceptance of any gift or grant is solely at the discretion of Facing History and Ourselves. Read the complete Gift Acceptance Policy.
Tax Status and Financial Statements Committed to accountability and transparency, find complete financial and tax information about Facing History and Ourselves.
Equal Opportunity and Diversity Our strength as an organization is directly tied to our diversity of staff, leadership, educators, students, scholars, and volunteers. Read Facing History's diversity statement.