Touching Hearts and Minds - Towards COP 27
06/11/2022 | Na stronie od 01/11/2022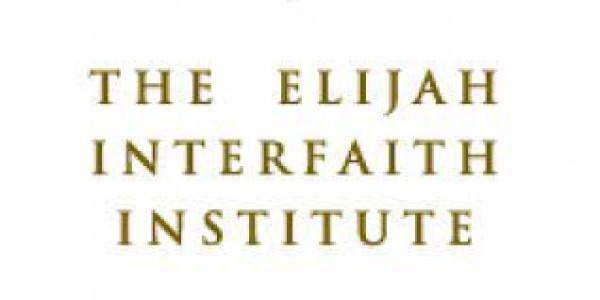 Sourace: Elijah Interfaith Institute
Between November 6th and 18th, 2022, the UN climate conference COP 27 will take place on the Sinai Peninsula, in Sharm El Sheikh, Egypt.
Religious communities and religious leaders have a key role to play in addressing climate change and climate justice, which requires deep transformation within society. The knowledge of what changes are critically needed to diminish long-term harm to the planet is readily available. However, bringing about change in action demands deeper changes in attitude, a change of heart. This has been the domain of religions for millennia. Religions are sources of inspiration for the transformation of heart and the ensuing changes of attitude.
To support, challenge and inspire discussions during COP 27 at Sharm El Sheikh, Elijah, in collaboration with the Peace Department and Interfaith Center for Sustainable Development, will be holding a meeting of the Elijah Board of World Religious Leaders (the 10th in number) and releasing messaging, resources and content that seek to complement practical conversations a the COP with a spiritual, interreligious vision. Drawing our inspiration from Mount Sinai and using Mount Sinai as anchor for the present initiative, Elijah leaders will release the fruit of the consultation of Elijah leaders.
Mount Sinai is a mountain whose memory and meaning loom large as a place of revelation in the collective consciousness of Christianity, Judaism, Islam and others.

As an ancient sacred space, it was the site of prophetic experience, and receiving God's message, for the prophets Moses and Elijah in all three Abrahamic traditions, and the prophet Muhammed in the Muslim tradition. COP 27 taking place in Sinai can remind humanity of our sacred responsibility to care for God's creation.
The Ten Spiritual Principles
Echoing the notion of the ten commandments, given at Sinai, we will be releasing its equivalent – 10 spiritual principles. "Returning to Mount Sinai – 10 Spiritual Principles for Climate Justice" is a document featuring spiritual principles, drawn from all faith traditions, that provide a spiritual vision that should frame our actions and attitudes to creation. Our attitudes have direct consequences for climate justice. This document, the fruit of consultation among more than 40 Elijah affiliated religious leaders, will be finalized during the second week of November and will be released in a major public setting. We hope to touch the heart of the world with this document. We will provide updates and the text of the final document to our readers. Please stay tuned.
Climate Repentance Ceremony
Patriarch Bartholomew, the so called Green Patriarch, and founding member of the Elijah Board of World Religious Leaders has called for repentance in relation to sins committed against the earth. This ideas was picked up by Pope Francis in his Laudato Si, devoted to religious responses to climate change. To date, no gathering of religious leaders has enacted an interreligious repentance ceremony. Following on the release of the 10 spiritual principles, Elijah leaders and others will engage in the first such ceremony. We will be transmitting live on our Facebook page. Once again, please stay tuned.
Messages of Repentance
Towards our COP 27 related activities, we have reached out to several prominent Elijah religious leaders who could not be with us in person and asked them for a video message, or performance of a repentance ceremony. We are honored to be able to share with our readers three such messages.
In this message, Patriarch Bartholomew speaks of his ongoing work on climate change and offers a prayer.
Dharma Master Hsin Tao, founding member of the Elijah Board of World Religious Leaders, has sent us from Taiwan a very powerful clip. The clip combines a Buddhist ritual along with a prayer of confession to Mother Earth. The Chinese text has English subtitles.
Head of the Lutheran Church of Finland (not yet a Board member), Archbishop Tapio Luoma, has sent us the following message, concluding with a prayer. The Church of Finland is a model for action related to climate change. Listen to Archbishop Luoma's description of the concrete ways in which the Church of Finland shows its commitment and responsibility to issues of climate change.
Join Us
We invite you to join us over the coming weeks, as we announce the rollout of the program described above. We also ask you to join us in prayer, supporting our work. There have been many unexpected challenges along the way. As we move towards realizing this vision, we count on your prayers. And, of course, join us as we seek to change minds, hearts and deeds in meeting the common challenges of our common home.