The National Library of Israel events
- From the Ottoman Empire to Auschwitz
- Freud and Buber Read the Talmud Together
- Newton's Theological and Alchemical Manuscripts
- Compassion as Emotional Resistance in Jewish Hellenistic Writings
29/01/2023 | Na stronie od 11/01/2023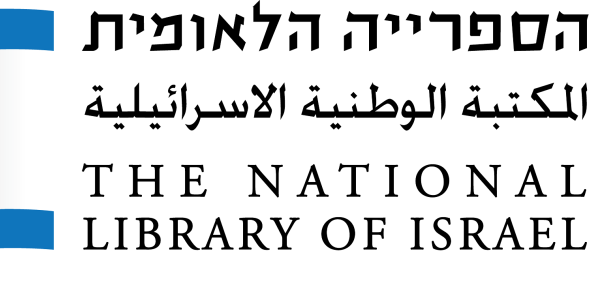 Source:The National Library of Israel
"After you have visited the library ten times to look at books, go once to look at the readers" - Martin Buber
Founded in Jerusalem in 1892, the National Library of Israel (NLI) holds the collective memory of Israelis of all backgrounds and faiths and the Jewish people worldwide. While continuing to serve as Israel's preeminent research library, over the past decade NLI has embarked upon an ambitious journey of renewal to encourage diverse audiences in Israel and around the globe to engage with its treasures in new and meaningful ways. This transformative renewal is taking place through a range of innovative educational, cultural, and digital initiatives, as well as through the construction of a new landmark campus, on schedule to open its doors in 2023.
Through mass digitization projects – of books, historical press, manuscripts, music, ephemera, maps, and so much more – as well as cutting-edge technologies and tools for accessing digital collections, NLI offers avenues for engagement with cultural heritage as never before. As part of this approach, NLI also actively seeks to establish relationships and foster collaborations with other libraries and institutions throughout the region and the world, thus further advancing knowledge sharing and open access to information on a global level, and ensuring that the treasures relevant to its mission are available to all, wherever they may be.
How right is the mission that the National Library of Israel has taken upon itself...To renew and transform itself into a vibrant intellectual center bridging the wisdom of generations past to the challenges of the present…The National Library is a home for all citizens of Israel, Jews and Arabs alike. We must all be open to the culture of our neighbor, the cultures of the region, and the cultures of the world.
Mr. Shimon Peres (z"l), Ninth President of the State of Israel
___
Prof. Devin E. Naar, University of Washington in Seattle
29.01.23, Sunday, 08:00 PM - 09:15 PM
Online Zoom Event
Free
From the Ottoman Empire to Auschwitz: Sephardic Jews and the Holocaust
Although usually understood as a "European" event, the Holocaust also resulted in the murder of tens of thousands of Jews born in the Muslim world of the Ottoman Empire. Grappling with the distinctiveness of the experiences of Sephardic Jews, including the center of the Ladino-speaking Sephardic Jewish world in Salonica (Thessaloniki, in today's Greece), compels us to expand the scope of the Holocaust into the Mediterranean world, to link it to other acts of mass violence in the region such as the Armenian genocide, and to better grasp the full reach and destruction of the Final Solution.
Devin E. Naar is the Isaac Alhadeff Professor of Sephardic Studies and associate professor of history and Jewish studies at the University of Washington in Seattle. The great-grandson of a rabbi from Salonica and former Fulbright scholar to Greece, Naar received his PhD in history from Stanford University. He is the author of Jewish Salonica: Between the Ottoman Empire and Modern Greece, winner of a 2016 National Jewish Book Award and the 2017 book prize from the Modern Greek Studies Association. He also serves on the advisory board of the Historical Jewish Press, which is hosted by the National Library of Israel.
With thanks to the Samis Foundation, Seattle, Washington
Sunday, January 29, 8 pm Israel /7 pm CET /6 pm UK /1 pm EST
When? Sunday January 29th 7 Shevat 08:00 - 09:15
Participants Prof. Devin E. Naar, University of Washington in Seattle
Where? Online Zoom Event Map
For whom? General public
Language English
Price Free
Prof. Admiel Kosman, Potsdam University
22.01.23, Sunday, 08:00 PM - 09:15 PM
Online Zoom Event
Map
Free
How to Look at a Beautiful Woman: Freud and Buber Read the Talmud Together
The Talmudic tradition states that God must be blessed after witnessing beauty – that he must be shown gratitude with a special blessing recited for this specific occurrence. It is clear that this blessing also applies to beautiful people. In this lecture we will read a story from the Talmud, examining it through the perspective of Sigmund Freud, while imagining for a moment that the father of psychoanalysis accepted Martin Buber's assumptions concerning religion.
The lecturer's argument is that the author of the Talmudic story was able to use such a perspective to witness the divine in its revelation to man in the course of everyday life.
Admiel Kosman, an Israeli poet, is a full Professor for Jewish Studies at Potsdam University as well as the academic director of Geiger College, a training school for liberal rabbis, in Berlin. He is the author of dozens of articles and several books in the field of Talmudic research, and of collections of Hebrew verse.
His books include, among others: Gender and Dialogue in the Rabbinic Prism (de Gruyter, 2012) and in Hebrew Masechet Shalom ("Tractate Peace: The Arab-Israeli Conflict in Light of Midrashic and Rabbinic Sources"), while his most recent collection of poetry is Approaching You in English: Selected Poems (English; trans. Lisa Katz: Zephyr Press, 2011). Another collection of poems, So Many Things Are Yours (trans. Lisa Katz), is now in print. Aus dem Zwischen des Hohelieds: ausgewählte Gedichte" (trans. Edith Lutz, Pop Verlag, Ludwigsburg 2019), in German, is also available.
Sunday, January 22, 8 pm Israel /7 pm CET /6 pm UK /1 pm EST
When? Sunday January 22nd 29 Tevet 08:00 - 09:15
Participants Prof. Admiel Kosman, University of Potsdam
Where? Online Zoom Event Map
For whom? General public
Language English
Price Free
The Newton Watermark Project Series - Second Lecture:
Prof. William R. Newman, Dr. Derrick Mosley & Scott Mandelbrote
15.01.23, Sunday, 08:00 PM - 09:15 PM
Online Zoom Event
Although Newton is best known for his theory of universal gravitation and discovery of calculus, his interests were much broader than is usually appreciated. In addition to his celebrated scientific and mathematical writings, Newton also wrote many alchemical and theological texts, and he left many administrative papers in his role as Warden and then Master of the Mint.
The two presentations will consider the way that Newton worked with printed and manuscript sources in constructing written arguments in the realms of both alchemy and the history of mythology, providing new interpretations of manuscripts in the Yahuda Collection. The intention will be to draw out Newton's methods of working and to demonstrate the depth of interpretation that modern scholarship can achieve in the recreation of his intellectual activities.
The National Library of Israel in cooperation with the Cambridge University Library invites you to a series of lectures around The Newton Watermark Project, which aims to gain a better understanding of the organization and chronology of Isaac Newton's (1642-1727) manuscripts dispersed across the globe. This project is highly innovative in its approach to these historical materials, using advanced imaging techniques and experimental methods such as computer vision to put them under a new light.
Newton manuscripts held at the Cambridge University Library and at the National Library of Israel together represent the registration of the Papers of Isaac Newton in the Unesco Memory of the World Register.
William R. Newman is Distinguished Professor and Ruth N. Halls Professor of the History of Science and Medicine at the University of Indiana. He is one of the leading interpreters of early modern chemistry and has published widely, most recently (2019), Newton the Alchemist. He is general editor of the 'Chymistry of Isaac Newton' project and jointly the principal investigator on the Newton Watermarks project, funded by the NEH and the AHRC.
Derrick Mosley completed his PhD at the University of Cambridge in 2022, and wrote his dissertation on the chronology, personal library, and scholarly methods of the British antiquarian Sir John Marsham. His current work involves the history of reading, using data, and managing information in early modern Europe.
Scott Mandelbrote is fellow and Perne librarian at Peterhouse, University of Cambridge. He was co-founder of the Newton Project, now based at the University of Oxford, of which he is editorial director. He is currently principal investigator of a project, concerned with new directions in the digital humanities for cultural institutions and funded by the AHRC and the NEH, which focuses on the capture and interpretation of watermark images in paper. He also supervises a project to catalogue early modern Hebrew printed books in Cambridge libraries. His publications include Footprints of the Lion: Isaac Newton at Work and The Reception of Isaac Newton in Europe.
Sunday, January 15, 8 pm Israel / 7 pm CET / 6 pm UK / 1 pm EST
When? Sunday January 15th 22 Tevet 08:00 - 09:15
Participants Prof. William R. Newman & Dr. Derrick Mosley & Scott Mandelbrote
Where? Online Zoom Event Map
For whom? General public
Language English
Price Free
Prof. Francoise Mirguet
Prof. Francoise Mirguet
Can emotions serve as expressions and modes of resistance?
In this lecture, we will discuss texts written by Greek-speaking Jewish communities of late antiquity, which were produced under the growing or established power of Rome.
Using various Greek terms, many of these texts recommend what we refer to today as "compassion" —an emotional response to the pain affecting others. Compassion is reinterpreted into a command of the Mosaic law and a quality of many Israelite ancestors. It is often extended from one group to another. In a commonly found pattern, texts begin by stating that it is "natural" to feel compassion for people belonging to a given group (e.g., family); texts then proceed to recommend that that feeling be extended to a larger group (e.g., ethnic group). Some texts go further and urge to extend compassion to all human beings.
Compassion, both as a discourse (what is said about the emotion) and as a practice (what is felt), becomes, for these Jewish communities, a way to state and experience their own identity. Francoise Mirguet suggests that compassion also serves as an alternative discourse and an expression of resistance against imperial propaganda.
While the imperial discourse presents Rome as providing peace and protection to all humanity, Hellenistic Jews, by contrast, use one of their own precepts—compassion—to demonstrate the universal reach of the Mosaic law. Although denigrated by Stoic philosophers, emotional responses to others' pain are here constructed as a vehicle to achieve universality. As a discourse and an emotional practice embodying Jewish identity, compassion becomes a way to emulate and surpass imperial pretensions.
Françoise Mirguet is an Associate Professor of Ancient Hebrew and the History of Emotions at Arizona State University (USA). She teaches at the School of International Letters and Cultures and the Center for Jewish Studies. Her research interests include early Jewish literature, the history of emotions, and the history of the self. Her newest book is entitled An Early History of Compassion: Emotion and Imagination in Hellenistic Judaism, published by Cambridge University Press (2017).
Wednesday, December 28, 8 pm Israel / 7 pm CET / 6 pm UK / 1 pm EST
When? Wednesday December 28th 4 Tevet 08:00 - 09:15
Participants Prof. Francoise Mirguet
Where? Online Zoom Event Map
For whom? General public
Language English
Price Free