Invitation to hold the Tuesday morning session of its conference at the Howard Thurman Center for Common Ground, Boston University
| Na stronie od 09/03/2023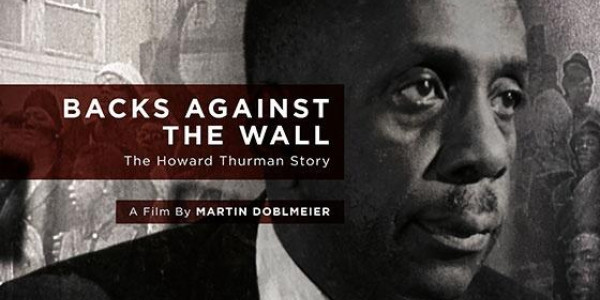 Soource: ICCJ
ICCJ is thrilled about the invitation to hold the Tuesday morning session of its conference at the Howard Thurman Center for Common Ground, Boston University
In the session "Exploring the Interreligious Legacy of Rev. Howard Thurman" at the Howard Thurman Center for Common Ground of Boston University, participants will explore the interreligious and social justice legacy of Rev. Howard Thurman.
Rev. Howard Thurman was a distinguished African American preacher, writer, educator, and communal leader who played a key role in the civil rights movement and was a pioneer in interreligious and cross-cultural engagement. He founded the first major interracial, interdenominational church in the United States. In 1953, he became the Dean of the Marsh Chapel and the first African American Dean at a majority-white University. Thurman's 1949 bookJesus and the Disinherited became a foundational text for many civil rights activists, religious leaders and intellectuals including Martin Luther King Jr., a graduate student at Boston University during Thurman's tenure.
Together, we will view the recently documentary film Back Against the Wall: The Howard Thurman Story. We will engage in discussion with Thurman scholars, educators, and organizers and explore the ways that the Thurman Center is carrying on his legacy, we all seek to integrate Thurman's teachings in our world today.
If you do not want to miss this unique opportunity, register for ICCJ's Boston conference:
Backs Against the Wall: The Howard Thurman Story

Backs Against the Wall: The Howard Thurman Story explores the extraordinary life of a man who, in his heart, was a poet and "mystic." Yet through his religious expression, Thurman helped ignite sweeping social change. Though he was born the grandson of slaves, Howard Thurman went on to become one of the great spiritual and religious pioneers of the 20th century whose words and influence continues to echo today.

His landmark book, Jesus and the Disinherited, was the first to claim that Jesus Christ – who was born in poverty as part of a powerless minority – lived a life that spoke directly to Black Americans. Martin Luther King, Jr. not only regularly attended Thurman's services, but he carried Thurman's writings with him on the historic marches to Selma and Birmingham. King found Thurman to be a treasure and often drew from him in his own speeches and writings. Congressman John Lewis calls Howard Thurman the "patron saint" of the Civil Rights Movement.

In 1935, Howard Thurman made a publicized trip to India and became the first Black man invited to counsel with Mahatma Gandhi. From that meeting, Thurman brought back a vision that helped create a framework for imagining non-violent resistance not just as political strategy but as a lifestyle. That vision provided a direction for the Movement that changed world order.

In his own time, Thurman was a celebrated religious figure with profiles in major magazines like LOOK, Ebony and others. His efforts at the height of World War II to create the nation's first interfaith, inter-racial church stands as a precursor for many contemporary faith communities. And for millions today who consider themselves "spiritual but not religious," Thurman's poetry, meditations, sermons and prayers continue to be wildly popular.

Jesse Jackson, Congressman John Lewis, Otis Moss, Jr and other leaders in the Civil Rights Movement speak throughout the film about Thurman's "spirit" being foundational. Actor Keith David voices the words and writings of Howard Thurman.