Responding to Anti-Semitism
The Greek Orthodox Archdiocese of America
| Na stronie od 27/04/2023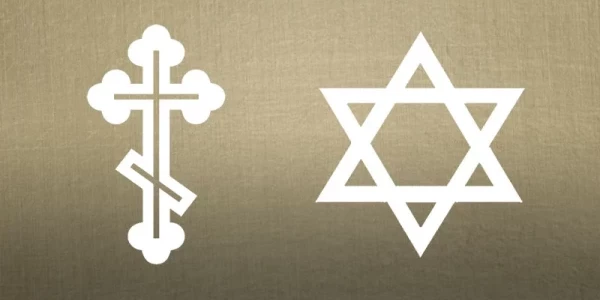 Source: The Greek Orthodox Archdiocese of America
The Orthodox Observer places the Church in the context of the current world we live in through a diverse and informative experience — offering participants meaningful exchange with the Greek Orthodox Archdiocese of America, her ministries, and affiliates. The experience provides the faithful significant content to listen to, watch, and read; in order to lead, grow, and inspire.
This page explores the relationships between Orthodox Christianity and Judaism through the centuries and today.
The resources featured here aim to address Anti-Semitism through a variety of interviews, readings, and videos, as well as an original miniseries of panel conversations moderated by Archdeacon John Chryssavgis.
We are delighted to offer this material to parishes and people of good will in the hope of bridge-building and peace-making within the religious and wider community.
Official Orthodox Christian-Jewish Dialogues
Orthodox Perspectives
Responding to Anti-Semitism - News and Documents
News and Developments
"Righteous among the Nations"
Interview Series: "Responding to Anti-Semitism"
Episode 1: Dr. Fotopoulos, Dr. Levine, Dr. Mitchell, Dr. Skedros | Responding to Anti-Semitism
Episode 2: Rev. Dr. Gallaher, Dr. Hollander, Rabbi Marans, Rev. Tonias | Responding to Anti Semitism
Episode 3: Rev. Dr. Azar, Dr. Chronakis, Gais, Hanna, Rabbi Potasnik | Responding to Anti-Semitism